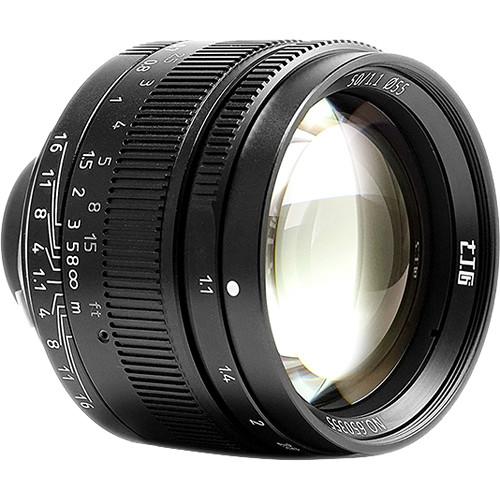 Trying out the 7 Artisans 50mm 1.1 Lens
With the higher costs of Leica mount lenses, it's tempting not to want to save a little money and seek out an alternative. For years, many of us have sought out adapters to fit old Canon, Nikon and even various Russian lenses to fit our M mount classics. These provide you with many different results, seldom ever do they approach the quality of the Leica build quality, glass and functionality. 
At the writing of this article, the Leica M 50mm 1.2 Summicron is priced around $2400 new. For an aging camera body that sells for around $1000 used, that's quite a sum to pay, if you're unlucky enough to have bought a body without a lens.
Firstly, the quality of the Summicron 50mm 1.2 is excellent and it's results are exemplary. If you have the money to spend, I highly recommend it. It's a fantastic lens with a great reputation, and a legacy of models and designs that have stood the test of time
To duplicate this for a lower price would be a monumental feat. Probably the best of the lower priced innovators in recent years have been Zeiss and Voightlander. These are both quality lenses and have a good following in their own right.
But I want cheap, and while Voightlander held the low price for many years, now a challenger has come along. The Chinese made 7 Artisans 50mm 1.1 lens. I held off on buying one for a while, but after seeing a number of interesting YouTube reviews on the lens, I decided to grab one off of the internet and slap it on my M4-P for a test run.
The film used in the test is the CineStill BWXX Black and White.
Camera Leica M4-P
Lens: the 7 Artisans 50mm 1.1
The results are pretty interesting. I'd certainly like to run another roll or two through the camera and take some shots with this lens. It has a look that reminds me of a cross between a Nikon's sharpness, and the older Russian Carl Zeiss copies. The build quality of the lens feels expensive. It's heavy, the focus action is smooth and fast. Using it with a rangefinder is a joy as it seems to speed up focus for me. The aperture is not a 'click' one, but rather a smooth turn. This can be good and bad, but for the most part, I liked it.
The photos vary between pretty sharp at 2.2 and above, to very blown out at the lower aperture. All the images though were interesting, and I have to say that overall I liked the lens.
Price? Under $400. Review - Positive, especially considering the price point.
We've got these coming in soon. You can drop in and test our display model now. Look for them to be added up on the website in a couple of weeks.
:-)